Feature: Tough times for Koeman at Barca in crisis, but good work with youngsters not enough******
MADRID, Oct. 28 (Xinhua) -- FC Barcelona's decision to sack Ronald Koeman in the early hours of Thursday morning, in the end, surprised nobody, with the only real surprise that the former Barca central defender lasted as long as the season and a quarter that he managed in the job.
Koeman's job quite simply became untenable after successive defeats to Real Madrid and Rayo Vallecano, with the loss to a recently promoted side with one of the lowest budgets in LaLiga the final nail in the coffin for a man whose time at the Camp Nou could be described as the "chronicle of a sacking foretold".
The former Dutch coach was hailed as a returning hero when he was appointed the successor to Quique Setien, who was quickly shown the door in the wake of Barca's failure to win the 2019-20 LaLiga title and their 8-2 humiliation to Bayern Munich in the Champions League.
That 8-2 defeat made clear the difficulty of the task that lay ahead of Koeman and a look at his curriculum, with standout failures at Everton and Valencia, meant that many questioned whether he was up to the task.
Koeman's landing at the Camp Nou was less than smooth as he was presented with a summer of drama which saw Leo Messi present a bureaufax declaring his intention to leave the club, while the club's dire financial situation meant that Luis Suarez would be shown the door.
The decision to allow Suarez to join Atletico Madrid, where he would help them win the title, probably wasn't down to Koeman, but the Uruguayan clearly resented the fact that the coach told him he was leaving in a brief phone call, rather than in a face-to-face chat.
Messi eventually stayed to see out the final year of his contract - at the time because he had no option, but it was hardly a good beginning and things got worse when 17-year-old sensation Ansu Fati injured his knee at the start of the season and an expected four-month layoff extended into four operations and 10 months on the sidelines.
Barca ended last season third in LaLiga with some decent performances in the New Year keeping them in the title race until a disastrous home defeat to Granada and a 3-3 draw away to Levante when they had been 3-0 up, ended their title hopes.
Joan Laporta's return as club President after Josep Maria Bartomeu (who had appointed Koeman) always looked as if it would leave Koeman on shaky ground and despite Laporta's public support, relations between the two were never good.
Barca's 5-2 aggregate defeat to Paris Saint Germain again highlighted that Barca were falling behind Europe's most powerful clubs, but the run of form that saw Barca beat Athletic Club 4-0 to win the Copa del Rey, along with Koeman's willingness to give time to youngsters such as Pedri and Ronald Araujo saw him cling on to his post - partly because nobody else seemed to want to join a club with debts of 1.3 billion euros.
This summer saw more departures, with Barca unable to afford Leo Messi, while Antoine Griezmann also returned to Atletico. Miralem Pjanic and Francisco Trinaco (neither used much by Koeman) also left along with Junior Firpo and although Memphis Depay, Eric Garcia and Kun Aguero arrived on free transfers, the feeling was very much of cost-cutting and getting by on a low budget.
The arrival of Luuk de Jong - arguably the least Barcelona-style player Barca have ever signed - on the last day of the transfer window, did little to alter this perception.
Koeman never hid the limitations placed on him in his press conferences, which although true, certainly wasn't diplomatic, and responded by promoting more youngsters, with 17-year-old Gavi in particular impressing, while Nico Gonzalez has also looked good.
Once again injuries (this time to Pedri and Araujo, as well as Aguero) have hampered Koeman, but although his side at times looked confident on the ball, they have also looked very fragile. Atletico Madrid picked them off on the break, as did Real Madrid and Rayo and Koeman failed to correct the problems, seeming to make the same mistakes time after time (all be it with limited resources).
Successful Barca teams seem to play by memory, by clockwork---as if they were almost playing with their eyes closed as each player knew where his companions were. This automatic football hasn't been there with Koeman, while gaps between midfield and defense imply a lack of work coordinating the team on the training ground.
Koeman will point to all of the departures and injuries and missed chances, such as Memphis's penalty on Wednesday night, but although the club will be grateful for his work with the youngsters, he tactically fell short.
The big question is: Can the next man in the hot seat do any better? Enditem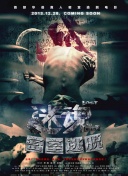 Mantia takes over Ning's World Cup lead in men's 1,500m with victory in Calgary******
OTTAWA, Dec. 12 (Xinhua) -- Joey Mantia of the United States won back-to-back gold in the men's 1,500m at the International Skating Union (ISU) World Cup series in Calgary, Canada on Saturday.。
Mantia clocked one minute and 41.86 seconds for the win, 0.56 seconds ahead of Canadian Connor Howe, who had a personal best of 1:42.425. Allan Dahl Johansson of Norway took a bronze in 1:43.275.。
Together with victory on home ice in Salt Lake City last weekend, the 35-year-old American pushed China's Ning Zhongyan to second on the World Cup standings.。
Previous leader Ning skipped the race to help China secure a mass start slot to Beijing 2022, and fulfilled his mission with a second finish in the semifinal and a 14th place finish in the final.。
The mass start gold went to Bart Hoolwerf, who also carried with him the pressure to earn a Beijing 2022 ticket for Team Netherlands. The Dutch, only 24th on the World Cup rankings prior to Saturday's competition, had enough time to celebrate his surprisingly victory before crossing the line way ahead of the pack in 7:38.880.。
World bronze medalist Bart Swings of Belgium took the silver and Felix Rijhnen of Germany completed the podium, edging Andrea Giovannini to fourth by just 0.01 second.。
Elsewhere on Saturday, the Canadian ladies had their third World Cup victory in team pursuit in as many competitions with a track record time of 2:52.06. Japan and China claimed silver and bronze respectively.。
World bronze medalist Angelina Golikova of Russia won her first World Cup gold in the women's 500m, clocking 36.669. Nao Kodaira of Japan was 0.09 seconds behind and World Cup leader Erin Jackson of the United States came third in 36.921.。
China's Tian Ruining wrapped up her World Cup journey with a sixth place finish in 37.100, and she said she was generally satisfied with her stable performance in four stops and tried to find problems and adjust.。
Pairing with Kodaira on Saturday, the 24-year-old took it as a chance to learn from the Olympic champion.。
"It's a great chance to learn from Kodaira. Her skills and pacing, as well as handling of details, these are not what you can tell from trainings," she told Xinhua. "Although I made some mistakes today, these will be valuable experience for me and will help with my final preparation [for the Winter Olympics]."
Tian finished 20th in PyeongChang three years ago and she was looking forward to competing on home ice.。
"I hope I can be the best version of myself and achieve better results," she said.。
Also on Saturday, Kodaira finally grabbed her long-awaited World Cup victory in the women's 1,000m race, clocking 1:12.510. The 35-year-old edged out world record holder Brittany Bowe of the U.S. by 0.03 seconds and Olga Fatkulina of Russia bagged a bronze in 1:13.151.。
The 2021-22 season World Cup series will conclude on Sunday, and then the quotas for the 2022 Olympics will be provisionally allocated to National Olympic Committees. Enditem。
【彩神9_彩神9平台-官网👉👉十年信誉大平台,点击进入👉👉 打造国内最专业最具信赖的彩票平台,为您提供彩神9_彩神9平台-官网用户登录全网最精准计划软件,APP下载登陆,强大的竞彩网上推荐!!】
2021 Guangzhou Marathon postponed due to COVID******
Guangzhou, China, Nov.12 (Xinhua) -- The 2021 Guangzhou Marathon will be postponed due to the COVID-19 epidemic, local organizers announced on Friday.。
"Due to the current situation in epidemic prevention and control, in order to effectively protect the health and safety of runners, staff, and citizens, the organizing committee has decided to postpone the 2021 Guangzhou Marathon," the organizing committee said in a statement.。
The Chinese mainland on Thursday reported 79 new locally transmitted COVID-19 cases, the National Health Commission said in its daily report on Friday.。
The 2021 Guangzhou Marathon originally planned to be held on December 12. Guangzhou became the latest city to postpone a marathon event after Shanghai, Xiamen, Nanning decided to delay their races. Enditem。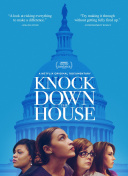 吉林省公安厅一女干部获刑:两次收钱办事都没办成,被举报******
原标题:吉林省公安厅一女干部获刑:两次收钱办事都没办成,被举报
近期,中国裁判文书网公布了吉林省公安厅物证鉴定中心原主任科员齐眉的二审判决书,这名女干部曾在2009年和2014年分别收受他人55万和60万,但两次都没"帮忙"办成事,她也因此先后遭到了两次举报,第一次令她行政撤职,第二次举报则致案发。
《齐眉行贿罪二审刑事裁定书》介绍,齐眉,女,1962年8月11日出生于吉林省长春市,汉族,大学文化,原系吉林省公安厅物证鉴定中心主任科员,户籍地长春市朝阳区文化胡同4号吉林省公安厅宿舍3栋4门406室。因涉嫌犯受贿罪,于2016年7月19日被刑事拘留,同年8月5日被取保候审,2018年6月4日被逮捕。
此前,长春市朝阳区人民法院审理长春市朝阳区人民检察院指控原审被告人齐眉犯行贿罪一案,于2018年10月31日作出(2018)吉0104刑初355号刑事判决。宣判后,原审被告人齐眉不服,提出上诉。
原审判决认定,2009年初,被告人齐眉受黄虹达、郭立东之托,帮助其办理在梨树县实验小学工程项目一事,齐眉通过杨石江找到时任梨树县县委书记李有昌,又通过李有昌找到时任梨树县文体局局长柳子德,请其帮忙办理,2009年5月27日,齐眉以办理工程项目需要费用为名收取黄虹达、郭立东人民币55万元。后因事情没有办成,黄虹达、郭立东多次找到齐眉索要55万元,齐眉于2010年12月6日、2010年12月13日、2011年9月5日分三次共计返还30万元。
到了2013年5月,黄虹达、郭立东将齐眉举报至吉林省公安厅监察室,在纪检委介入调查后,齐眉于2014年7月14日将25万元还清。对此,吉林省监察厅驻省公安厅监察室,于2015年3月给予齐眉行政撤职处分(由主任科员降为科员)。
另外,2014年7、8月份间,被告人齐眉得知吉林省公主岭市温州商城被省里通报消防存在隐患,并听说要进行消防改造,主动问李丹刚(李锦程的叔叔)是否有人想做这项工程,李丹刚提出李锦程(另案处理)想要做这个项目,齐眉带领李锦程、张佳思(李锦程的姐夫)到公主岭市温州商城找到时任温州商城管委会主任助理孟庆文(另案处理)让其帮助办理此事,孟庆文答应在权限范围内帮忙。2014年8月24日齐眉收受李锦程给其办事费用60万元,2014年8月25日齐眉将其中的40万元以自己的名字开了一张银行卡后送给孟庆文。
到了2014年10月,在工程项目无果的情况下,孟庆文联系齐眉让其取回存有40万元的银行卡,但此事齐眉未告知李锦程。2015年8月李锦程见事情没有办成,并得知齐眉已将送给孟庆文的钱款取回,遂向齐眉索要60万元办事费用,齐眉以家中有急事而挪用该钱款,并向李锦程出具借条。后李锦程向吉林省公安厅纪委举报齐眉的犯罪行为,此案告发。被告人齐眉在案发时仍未将60万元返还给李锦程。
原审法院认为,被告人齐眉为谋取不正当利益,给予国家工作人员以财物,其行为已构成行贿罪,依法应予惩处。公诉机关指控的事实和罪名成立,予以支持。被告人齐眉给黄虹达、郭立东办理工程项目属犯罪预备,可比照既遂犯从轻处罚。被告人齐眉到案后能如实供述其罪行,系坦白,可从轻处罚。一审判决有期徒刑三年,齐眉行贿赃款四十万元予以收缴,非法所得二十万元予以没收。被告人齐眉行贿赃款五十五万元从黄虹达、郭立东处收缴。
上诉人齐眉上诉及其辩护人提出,原审判决认定齐眉的第一起行贿是犯罪预备不对,第一起齐眉不构成犯罪。第二起齐眉私留的20万元,原审判决认定是违法所得不对。原审判决认定齐眉不符合缓刑条件不当,原审判决量刑过重。
二审法院长春市中级人民法院审理查明,原审判决认定被告人齐眉行贿的事实清楚。原审法院在判决书中列举了认定本案事实的证据,相关证据均在一审开庭审理时当庭出示并质证。合议庭经依法全面审查,对一审判决认定的事实及所列证据予以确认。对上诉人齐眉的数项上诉理由及辩护意见不予采纳。长春市中级人民法院裁定驳回上诉,维持原判。
第三次对口支援西藏工作会议召开 汪洋出席并讲话
1.海南着力保障货物运输大动脉安全畅通
2.中国足协发文要求加强裁判管理工作 对赌球、操纵比赛严肃处理
3.最大规模"环太军演"?金一南:这是最不平等的国际秩序!
4.厚植公民科普之种,培育自立自强根基